Interview Street photography
Synecdoche
Photographer Rod Sot has a great eye for street photography. His project 'Synecdoche' is packed with unusual yet intriguing compositions.
- Tell us a little about your background – what path led you to becoming a photographer, and to doing what you're doing today?

It was a long journey before I became a Photographer. After studying a profession related to advertisement and communication, I was needing something else, something personal, so I started to look into crafts and activities where I could express myself, I tried creative writing, illustration, and even music playing violin, among other things. One day, at a small party, I was with some friends, and one of them started to show us their slide photos, and he stopped at a particular one, it was the Cordillera de Los Andes viewed from an airplane, the image itself it is great, but were the words that he said about how he connected with the photograph and the scene that finally resonated with me, he talked about 15 minutes non-stop about how he felt about that single image. From that minute, I wanted to pursue that connection, that feeling is I was looking for, and Photography apparently could bring that.

Currently, making images and all related to visual art is my Ikigai, it is what moves me, it is the way how I can feel a strong connection with my environment, and it is the channel that I use to, in some way, vomit all that I have inside, emotions, fears, loneliness, thoughts, pain, and so on. It is my ultimate way to enter a meditation state and escape from everything.
- Can you tell us a bit more about the project 'synecdoche'?

synecdoche is an ongoing project started in 2018, that explores the chance to see things that we may not be totally aware of in our surroundings. Everything started by accident, I remember that day, I was in Saigon, Vietnam, in a busy market, and I was making photos of people, doing their things, documenting the every day in that place, and one person from a stall confronted me (it could sound aggressive, but it was far from that), he told me that he didn't want his face to appear on my photos, and I said him, all good, your face won't appear, so I took dozens of photos of him and his stall but only his legs and arms appeared, and then I show him the photos, everyone at the stall was laughing about the situation and saying how beautiful were his legs and arms. From that moment passed several weeks when the moment to edit these images arrived — as I tend to not edit straight away the photos that I make, I let marinate the images, so I can forget how the photos were taken — I didn't remember the whole situation, it is was just like a vague memory, this allowed me to see other things, the details around this person and the mystery of the situation. This project was born at that moment.

synecdoche is the possibility to observe the details, and with that, create your own reflections, and be captivated by the hundreds of possibilities. Mostly playing with the body parts of people on the streets, creating a sense of mystery and that something is incomplete, but their whole existence is still there, beyond our vision. Every detail is important, and this project is looking for all those parts that could represent a whole.
- Tell us about your first camera

When people ask me this, I would like to tell an exciting story, like that my first camera was one that my father or mother gave me, or it was from my family as a relic, or maybe it was one that I had from the childhood fully with anecdotes, a more sparkling event about this first encounter with the Photography world. But for me, it wasn't like that, just I wanted to learn how to make photos, so I did my own research, and I ended up with a Canon T5i. Anyway, maybe this story is not that exciting, but at least for me, that purchase was one of the more meaningful in my life. That was the very beginning of my path as a Photographer.
- What defines a good picture for you? Or what are you looking for in a picture?

What is a good photograph? This is a tough question, and maybe one that never will get an answer. The polysemic nature of the images makes it hard to know this certainly, they could lead to different interpretations and subjective opinions, it is interesting to think that an image can be good for me, but for others can be mediocre, or some people can evaluate a photograph as good when technically follows all the rules or conventions, but for me they still have something.

Some time ago, I was reading Camera Lucida by Roland Barthes, he defines an interesting concept called Punctum, one phrase from there resonated with me: "... it is this element which rises from the scene, shoots out of it like an arrow, and pierces me …"

For me a good picture is the one that makes a connection in some way with the person that is seeing it (or even with the same person that created it), makes you stop and read the frame edge to edge, and reflect on it, think further, and imagine things. If that single relationship, between the image and the viewer, is meaningful enough to stay, I believe that image, is good enough and a survivor in a sea of different stimulates.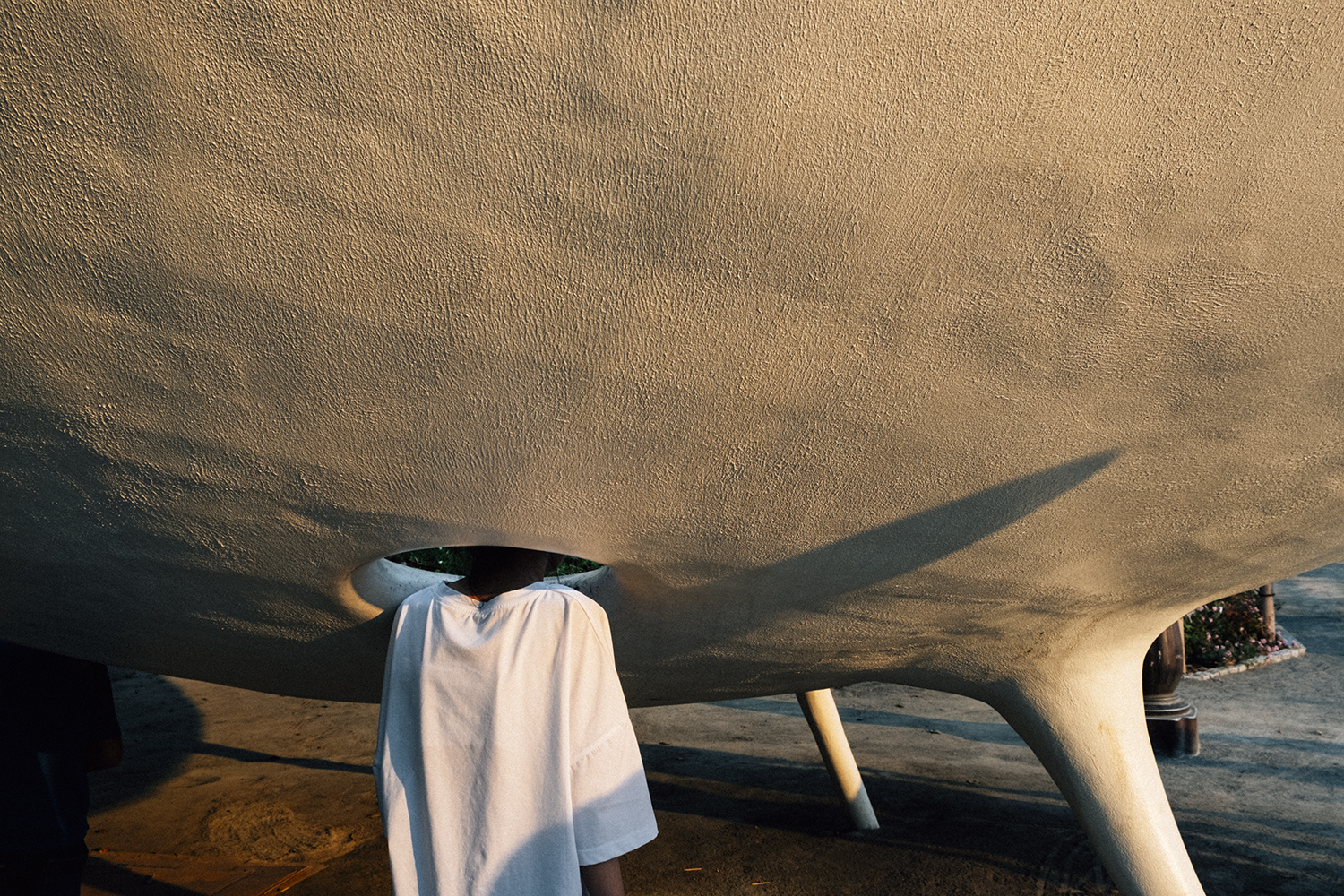 - Which other photographers, designers, artists or creative people are you loving at the moment?

Always I have in mind, either consciously or not, some base references: Ernst Haas, Daidō Moriyama, William Eggleston, Sergio Larraín, or Edward Hopper. These were introduced to me when I started, it is hard to forget them, as they triggered in me relevant connections. 

But currently, I'm loving the work of so many different artists from diverse areas that it is difficult to make a list, but the ones that I remember right now are: 

Hilma af Klint - I met her work in an exhibition, I had no idea what was about, but after that moment, I loved it. Apart from the quality of her paintings, I think one of the interesting things about her is the mysticism around her work, and the spiritualism in her life as an artist it is worth reading more about it.
Maarten Rots - I love his abstract work.
Yoshiyuki Okuyama - While I was looking for photobooks in a store in Tokyo, Japan, I ended up with BACON ICE CREAM by Yoshiyuki, his work has something strange that captivated me, it could be the analog and youth vibes or even the nostalgia that some of his images evoque.
Anthony Gerace - Recently, I've been experimenting with other practices, one of those is the collage, and Anthony creates great work with it. I love the way how he mixes photography and collage.
Sean Tucker - I think he is well known, mostly for his YouTube channel. The thing that I love about Sean is his philosophical vision of Photography and art in general, his words are necessary in a world that is primarily superficial. Among the sea of technical references, and "how to" things, his reflections are a relief.
Rinko Kawauchi - Simply, I love her work. Super inspiring.
Luke Saxon - Converting the ordinary into extraordinary. Luke does this extraordinarily.
Jack Davison - One of my favorite photographers at the moment, I love the work that he makes.
Olga Karlovac - Her black and white abstract work is so inspiring, the darkness that she expresses in her images is deep.
Yorgos Lanthimos - Great film director and screenwriter, I love the strange worlds that he creates in his films.
Kurnia Ngayuga Wibowo - I love how he mixes different media and materials in his photographic work.
Björk - I love her work always, but now I have in mind how she creates, and how she sees her music, more than simple melodies, the creativity and all the things that are around her are limitless, it is truly inspiring.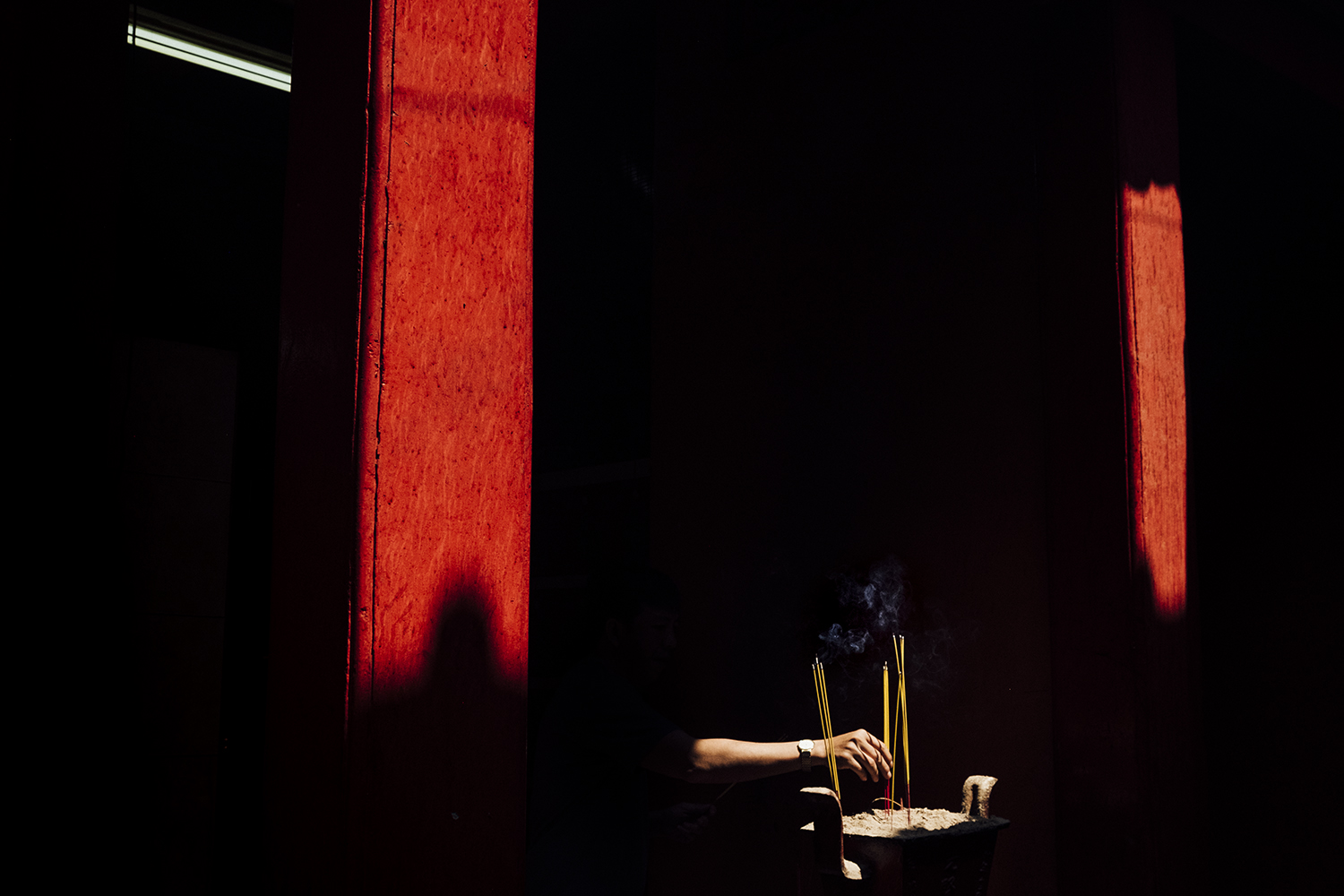 © Pictures by Rod Sot